Why You Should Choose Finao Management!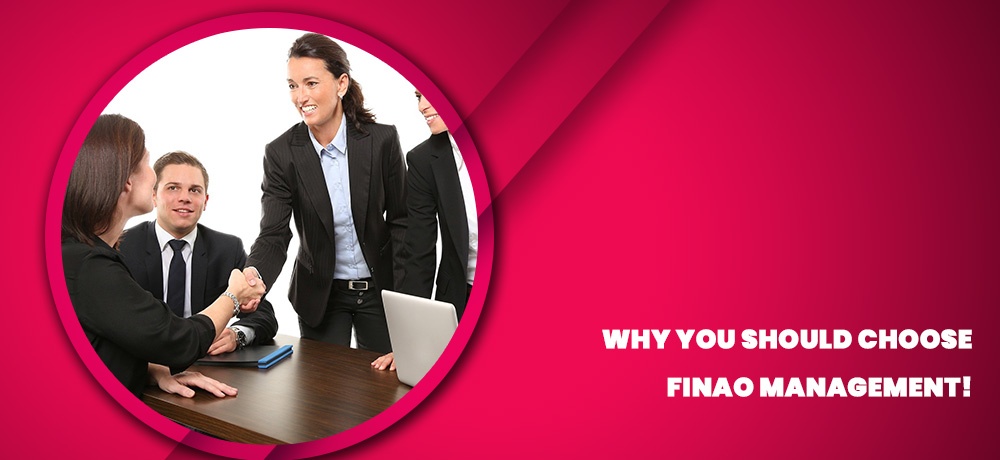 If you're someone who aspires to work with people and keep your finger on the pulse as a creative strategist, then a career in marketing is right for you! There is no better place where you can grow and learn so fast as a marketer than in a marketing firm.
Of course, it largely depends on finding the right company that will be a good fit for you. So no matter the marketing role you choose, you need to expect an outstanding work-life balance, good pay, and plenty of opportunities to be creative. For this, you will need to put in a sufficient amount of research to choose a marketing firm that matches your career expectations. You need to go through reviews you find online and speak to people who've worked for them.
At Finao Management, we are confident about our services and will not shy away from giving you references. Besides, we will be happy to tell you why we are the top name in the marketing industry.
We have been in the marketing sector for many years and have several happy clients. If you're looking for a marketing job opportunity, here are a few reasons why we stand out from the rest.
Great work environment
Unlike other companies, we provide the perfect balance of fun and self-growth! You will never get bored working here as no two days are the same. Great work and life balance are vital to our company culture.
Investment in you
We are in the business of investing in people and see everyone as a potential business partner. As a leader, we focus on you by engaging with you daily. We make sure to counsel and coach you so that you can attain your goals and, in turn, identify and live out your passions.
Celebration of successes
Every win is a celebration, and we at Finao Management, believe in celebrating victories, even if minimal! Our goal is to give life meaning and help you become a better version of yourself.
Growth opportunities
The opportunity to grow is tremendous at our company compared to most other marketing firms. There is a huge wealth of experience within our doors, and we make sure to provide ample learning opportunities to our associates and encourage them to attend networking events and mingle with industry experts and influential people.
No degree or experience needed
This is one of the few places where experience and a degree are not mandatory. All you need is the ability to learn quickly, a positive attitude, flexibility, and the ability to acquire and analyze information.
As a premier sales and marketing agency in Ohio, we ensure that we exceed client's expectations while taking care of our associates. We pride ourselves on being a sports-minded, competitive, and fun organization known for working with some well-known businesses across a varied set of industries and sharing a solid relationship with them while constantly building new ones. Our entry-level sales and marketing job opportunities are available to individuals from across Dayton, Eaton, Camden, Oxford, Miamisburg, Middletown, Lebanon, Wilmington, Blanchester, Cincinnati, and the surrounding areas.
To learn more about what we do at Finao Management, please click here. If you have any questions about how we can help you, get in touch with us by clicking here.
---
---